Preview different sound settings, pick your favorite.
Advanced mastering made simple. Choose from different EQ and Intensity options to capture the sound that works best for your track.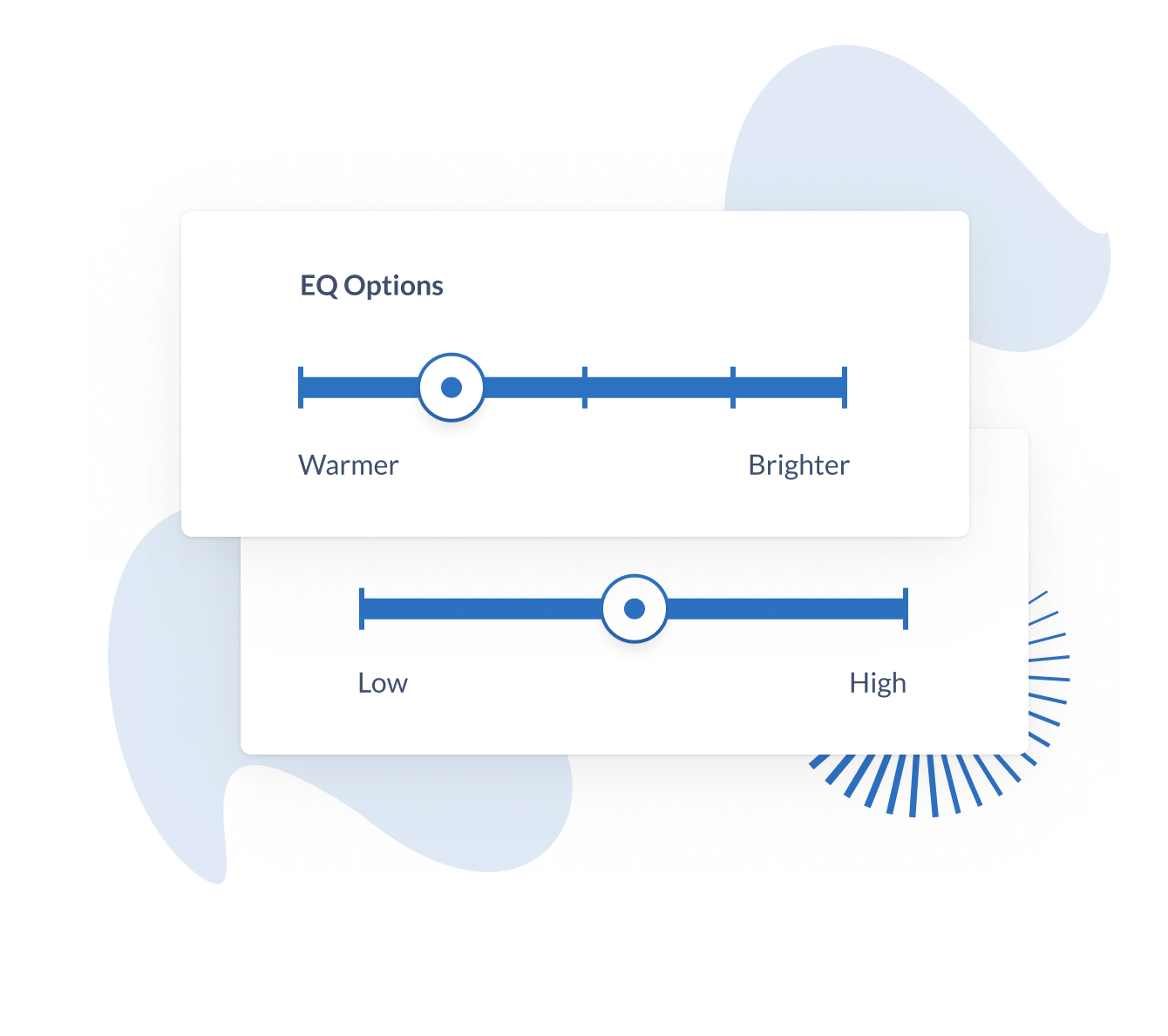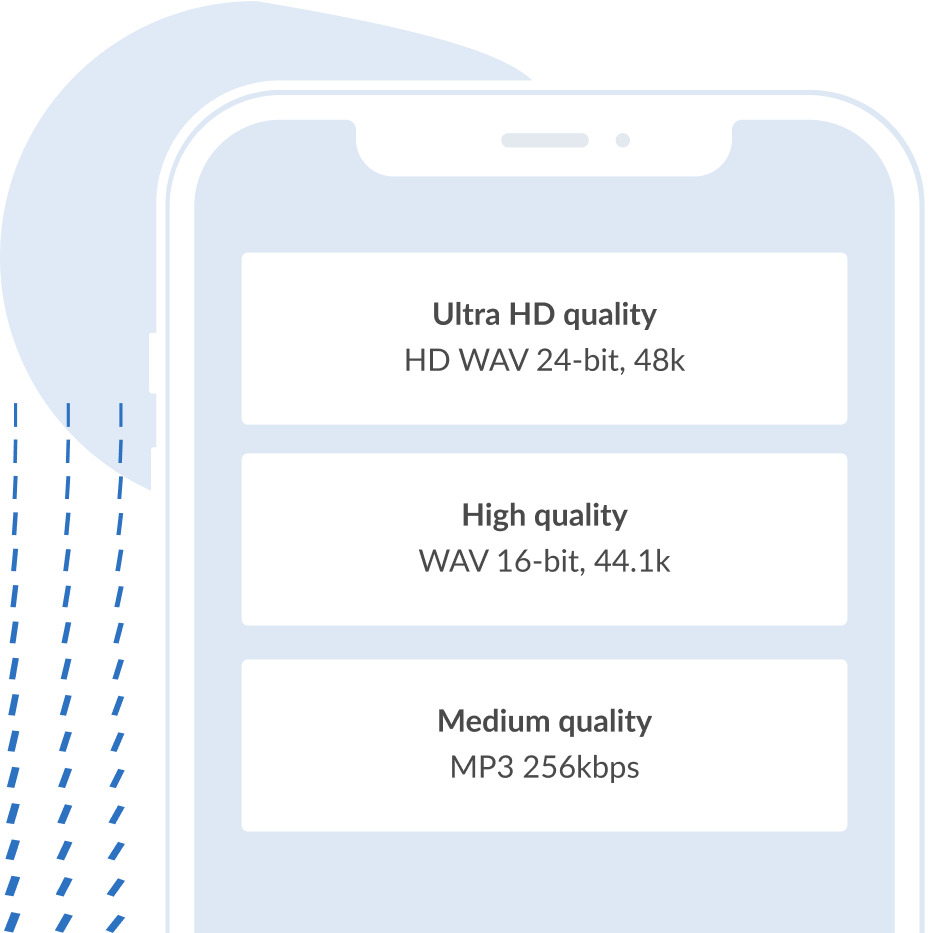 HD Audio
All mastered files available in 24-bit, 48k high-res WAV format.

Unlimited mastered tracks
Your first mastered track is free. After that, only $99/yr to master unlimited tracks.
Instantly master any track to optimize for streaming services.